 Sibling Therapy
Therapy for Families and Adult Siblings
In 1995, Claudia Evart created this U.S. (and now international) holiday to honor the memory of her deceased brother and sister. Realizing the importance of siblings, she is giving others the chance to value their siblings, if not every day, at least on April 10.
Did you know — …your sibling relationship is absolutely unique?
Typically, it is your longest one – started long before you met your best friend or spouse, and it extends long past the death of your parents. It has the power to influence your choice of friends and lovers, and your success at work. It is a power that has not been well understood nor well used.
But while unique, it is often your most conflictual relationship and the most overlooked one.
Whether or not you like your siblings, at some point, you may be the only remaining members of your original family. You are the only ones who carry the history.  You are the only ones who remember when mother found her car keys in the medicine cabinet, or when in kindergarten, you sang "Jesus Loves Me," at your family's Passover Seder.
Your relationship with your siblings may change over time, depending on your life stage.  For example, while you are developing your adult life, you may be less connected but if you all have children, that may bring you back in more contact.  As your parents age, you are often thrown together, by choice or necessity, to take care of them – which can bring out the best in your relationships or the worst, or both.
The fact is, though, you just can't escape your siblings, even if you're out of touch, not see each other for years. How can that be, you ask? Because you take your siblings with you in the world. In fact, you may have actually married your sibling! To understand all this better, take a look at my book, Siblings: The Ghosts That Haunt Your Love and Work.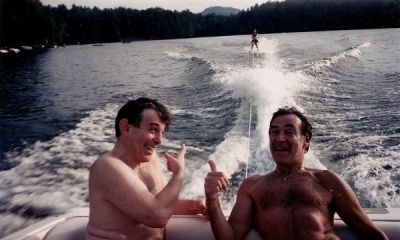 WHAT ARE SOME OF CAUSES OF SIBLING CONFLICT?
Frozen Images: Siblings are caught in the images they have had of each other since childhood, regardless how much you have changed.
Rigid Roles: In childhood, parents often try to help their children feel better about themselves (and avoid competition) – by emphasizing certain behaviors or skills. This locks children into roles that may not be all of who they are, causing battles for their own identity.
Parental Favoritism: Even despite their best efforts, parents often are drawn to one child more than another.
Marital Conflict: Children often feel compelled to take sides with one parent, which "pits" them against each other. Or, they replicate their parents' conflicts with each other.
Sibling Incest: A brother or sister crosses the boundary, having sexual contact or intercourse with a sibling. Sometimes it starts from a menacing or threatened forcefulness. Other times it starts from playfulness or even a need for emotional closeness.
THE IMPORTANCE OF YOUR CHILDHOOD SIBLING RELATIONSHIP
The childhood sibling relationship is a Laboratory, for that is where siblings learn about relationships. Siblings learn or don't learn skills for adult life, such as how to play, fight, negotiate, make up, share, back down, etc.
The childhood sibling relationship is Preparation for Marriage: This is where husbands and wives must share their living space, negotiate their wishes and differences.
The childhood sibling relationship helps shape one's Self Image: This is where you learned to stand up for yourself or not. It's also where your self-image and your image of how others see you were formed.
SIBLINGS AS A RESOURCE
Whether you have a close, distant, or hostile relationship, your siblings hold a tremendous potential as a resource for helping you solve problems as varied as:
a troubled marriage
misbehaving children
depression
bulimia
underachievement at work
a general feeling of dissatisfaction
Siblings may be part of the problem or they could become part of your solution.
Research shows once you reach mid-life, or once your parents begin aging, there often is a growing desire to improve this unique relationship.
The question is, though, how to do that.
INVITE YOUR SIBLINGS TO JOIN YOU IN THERAPY
 (either as a participant or as a consultant) 
Sometimes people contact me wanting to resolve current problems with a brother or sister. They may be arguing so much, they hope to avoid getting to the point of never wanting to see each other again.
Sometimes a set of siblings come together to work out issues such as decisions about their aging parents, family business, or arguments around their inheritance.
Sometimes they have old issues from childhood they want resolved. This could be a shared experience of parent violence or alcoholism; or it could be from sibling physical, emotional, or sexual abuse. These old grievances interfere with their getting along with each other or getting along with others in their adult life.
BENEFITS OF MEETING TOGETHER 
There are a number of reasons why it can be beneficial to talk with one or more of your siblings with a therapist.  It often comes as a huge surprise that your brother or sister may help save your marriage, improve your job performance, or even throw insights into improving your children's behavior.
Research shows that most people over age 60 are close to their siblings; only 3% have lost contact. You don't have to be part of this tiny statistic. You CAN become part of the majority.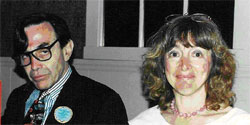 "You helped me get my sisters back."
"I am grateful for the experience ."
"Your confidence and knowledge gave me the push I needed."
Free 20 Min Chat
Call to discuss your needs.  
Call for Appointment
Call or Email to begin your journey.
1st Session!
Let's get started healing together. 
Contact Me
Ask a question or call for a secure virtual session for people in the U.S. and internationally.
For emergencies call 911 or visit your nearest hospital.
Washington DC / Silver Spring MD
8720 Georgia Ave #901, Silver Spring, MD 20910
drkgl@drkarengaillewis.com